Waterlily @ Briars
Please contact Waterlily Retreats at (647) 388-5888.
Lake Simcoe Cottages
Located adjacent to the golf course and lake, our spacious Lake Simcoe Cottages each include free parking and Wi-Fi, complimentary coffee and tea, all-season fireplace(s), and access to all special activities and facilities. Rates are available with breakfast, dinner and breakfast, or inclusive of all meals.
Studio Cottages
Our Studio Cottages are situated in a grove of magnificent pines overlooking the approach to the 18th green and Club House. In July and August, you are just steps from the pool. The Cottage lakefront, with quiet areas to sit and swim, is a five-minute walk. The Inn, with its dining, extensive recreation and lakefront with silent watercraft, is a twelve-minute walk or four-minute shuttle ride. The shuttle is available whenever you like. Underwood and Fairway Cottages are pet-friendly.
Two-Bedroom Cottages & Suites
These spacious accommodations each have two bedrooms, a large living room with an all-season electric fireplace, TV and DVD player, kitchenette with a refrigerator, a microwave and a comfortable deck. Each living room features comfortable seating where you can join together for a drink, a game, or a movie in front of the fireplace. The kitchenette and refrigerator, allows you to prepare cold snacks and hot beverages. Cottages each have two four-piece bathrooms, except Shelter and Birdie have one, Watersedge has an additional two-piece bathroom. Leacock Cottage is accessible for guests with disabilities. Chipshot is pet-friendly. One cottage has a small third bedroom. Six cottages have spectacular lake views.


Book your stay in one of our Lake Simcoe Cottages today!
Please contact Waterlily Retreats at (647) 388-5888.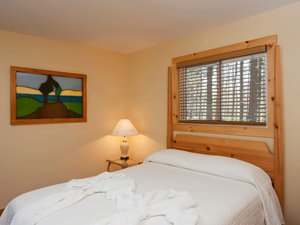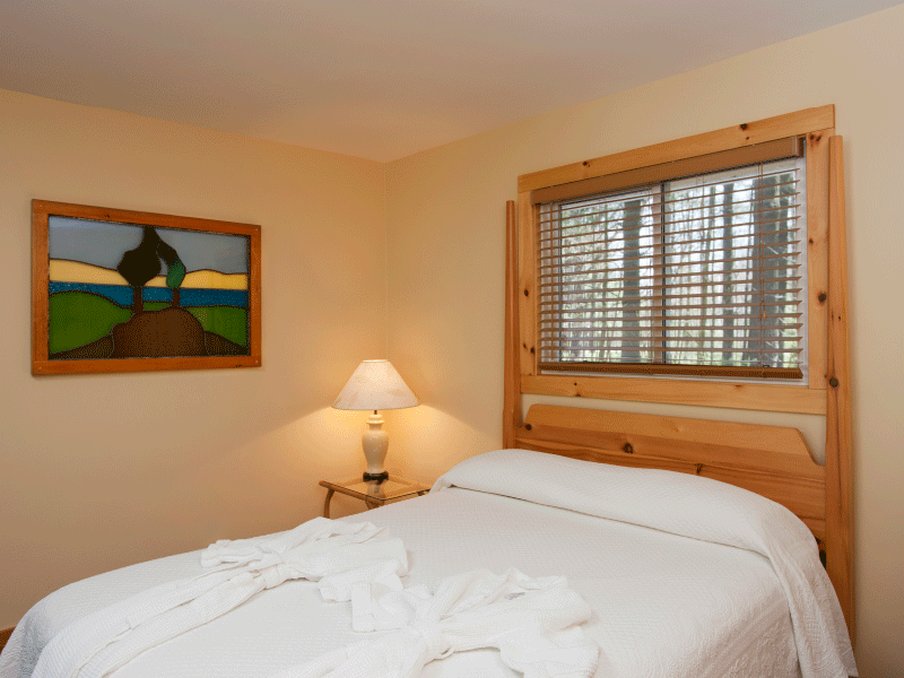 Golfview A and B 'Studio + Bedroom' Cottages
1 Queen Bed, 1 Sofa Bed, 2 Twin Bed
Golfview A and B are semi-detached Cottages. Each has a spacious bed-sitting room which includes a queen-sized bed, desk, full sofa bed and two comfortable chairs. Each has a kitchenette with refrigerator and microwave, and a small hallway to a second bedroom with two twin beds. Each has a deck that overlooks the eighteenth fairway of The Briars Golf Club. High Speed Wi-Fi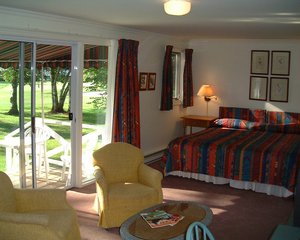 Fairway Studio Cottage
Fairway Cottage is a private studio cottage which includes a bed-sitting room with king bed, a full sofa bed, two comfortable chairs, and a desk. There is a kitchenette with refrigerator and four-piece bath with jet tub. The deck has an awning and overlooks the 18th green.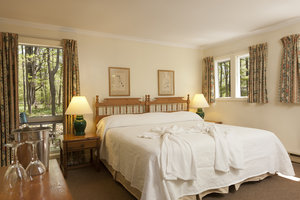 Underwood Studio Cottage
Underwood is a cozy private cottage with a bed-sitting room that has a king-sized bed and comfortable seating for two. There is a small kitchenette with refrigerator and microwave and a four-piece bath, as well as a comfortable screened verandah with woods views. High Speed WiFi is not guaranteed in these accommodations as we strugle with the signal through the foliage.