The Briars Best Spa Membership
Committing to yourself and your health is often a difficult task. Busy schedules, work and hobbies can leave little time for the rest you need and deserve.
Make time for yourself in your month with a Briars' Best Spa Membership. With an annual spa membership you will receive:
A 60-minute massage with a registered massage therapist (RMT) once a month
(see terms and conditions)
Official insurance receipts for RMT services
Access to our indoor pool, whirlpool, and sauna on the day of your treatment

Robe, sandals, and a locker provided
Fresh water, fruit and tea on the day of your treatment
Loyalty discount on additional treatments including facials, body treatments, manicure, and pedicures.
The massage alone is valued at $122 but, with a Spa Membership, you'll receive your massage and all of its perks for just $89 (plus applicable taxes).
Furthermore, Spa Members and their families are entitled to as many 60-minute massages as they like, throughout the month, at the low membership price of $89. And, if you can't seem to fit in your monthly massage, no problem! We'll roll your credit over to the next month so you continue to get the best value and experience.
All of this is available with no administrative start-up fees and no annual membership dues. To sign up for your membership call the spa's front desk at (905) 722 - 0001 ext 1, or email [email protected].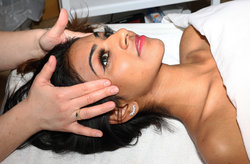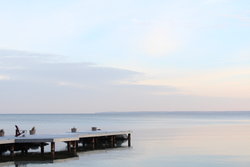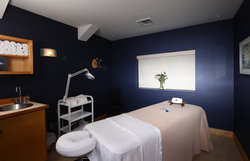 Spa Membership Terms & Conditions
The Briars Spa Membership is a written commitment to at least one 60-minute massage per month for a minimum of 12 months and is subject to additional terms and conditions.
Membership Availability
Membership spa services are only available Monday through Friday and Sundays from 1 pm to 6 pm. Membership treatments are also subject to availability on holidays. For questions about availability, please consult a Spa Coordinator.
Reserving Treatments
Our spa coordinators are available to assist you with your selections. To avoid disappointment, we suggest that you book your appointments as far in advance as possible.
Payment
Your Briars Best Spa Membership agreement requires you to have at least one 60 mins. Swedish Massage per month for a minimum of 12 consecutive months from the date of your sign-up.
You will pay for your treatments on the day you receive them, using the payment method of your choice. After that, your sign-up date becomes your monthly "billing date", and therefore the date you are due in by. For example, if you signed up on December 14th, you are due in by the 14th of each month.
Should you miss a month, your payment method on file will be charged in the amount of your Briars Best Spa Membership rate, plus HST, a few days after your due date. We will then place a credit in your file. You may use this credit to pay for a future 60 mins. Swedish massage. This credit will expire 1 year after been issued.
Cancellations and Missed Appointments
If an appointment is cancelled with less than 24 hours notice, a fee of 100% of the treatment cost will be billed to your credit card on file. The same fee will be applied to missed appointments.